A Community Platform for Engineers
I've started a community server on Discord where engineers can hang out, share knowledge, collaborate or just chillout :) The Discord is divided into channels with cool engineering topics such as DevOps, Coding, Docker, Kubernetes, Automation, Music and more!
---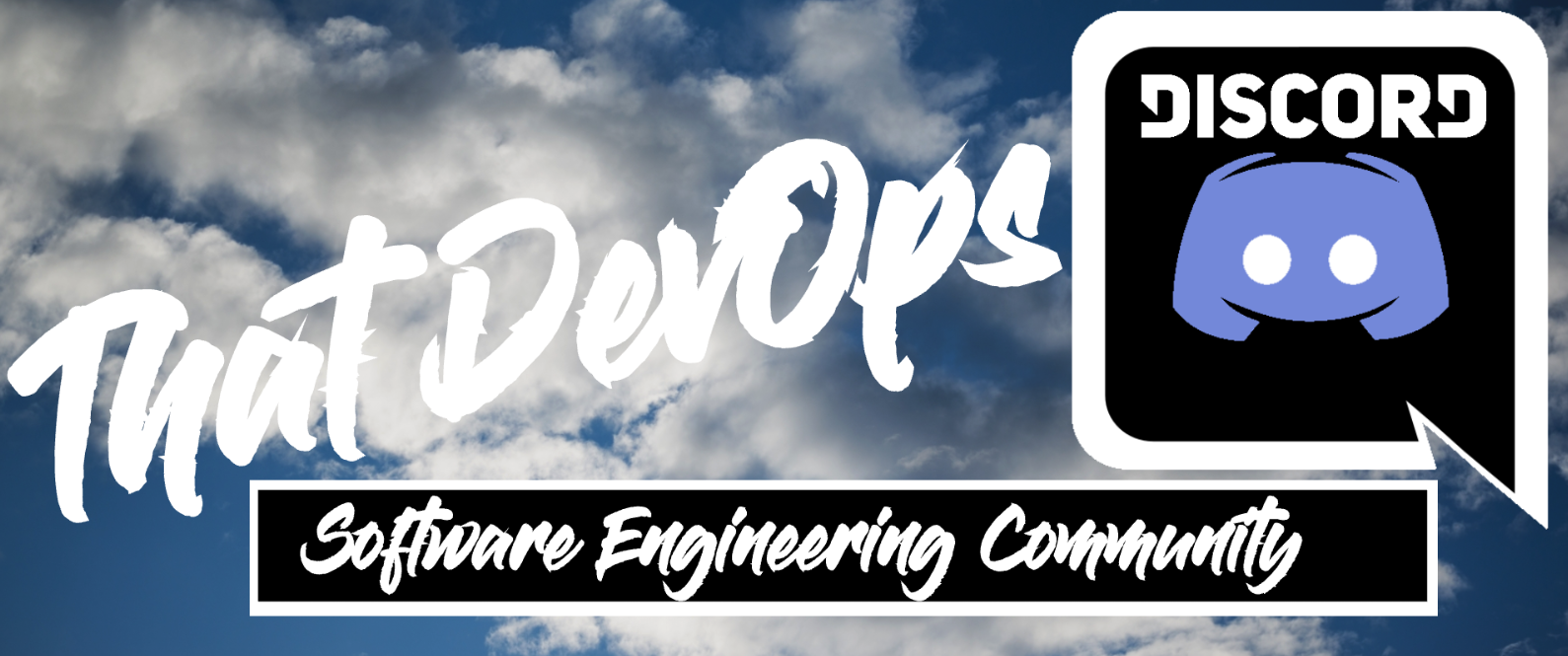 ---
How it works
There are some cool incentives to start out.
When you join you are fitted with a role "That Untold Engineer"

Improve your status by:
Introducing yourself
Interacting in chat
Post news
Share your ideas, thoughts
Help others
Be nice & respectful to others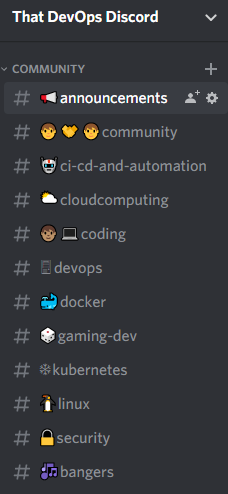 ---
Every time you interact you will earn points.
Get enough points and you LEVEL UP!
Get to Level 5 you become "That Famed Engineer".
You will gain access to voice chat lobbies (and more).
You will unlock perks as you level up!
Type !rank to view your rank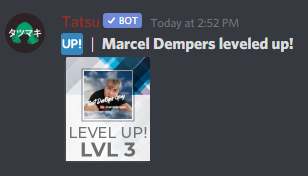 Youtube Members Benefits
If you are a YouTube member, you may be eligible for tiered benefits.
Remember to link your Youtube account with your discord account.
Steps on how to do that
here
Once linked, it may take up to an hour to automatically sync and gain your Discord roles.
Become a Member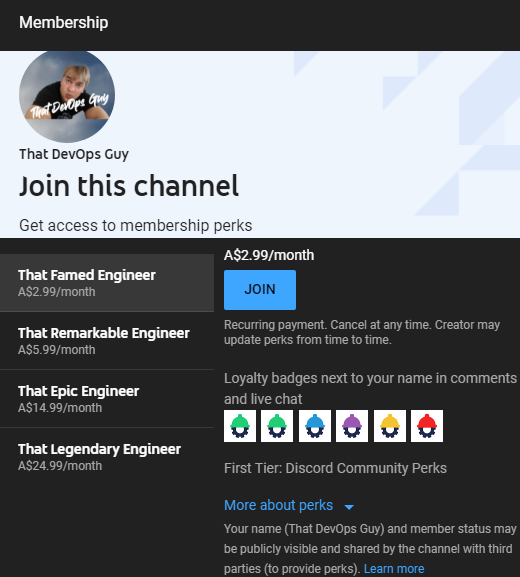 ---
Code of Conduct
This is an inclusive community for all. This community is open to everyone regardless of race, nationality, religious beliefs, disability, sex, gender identity or expression, sexual orientation, physical appearance, age, body size, or skill level. This community is dedicated to providing a harassment-free community for everyone.
We do not tolerate harassment of community members in any form. Participants violating these rules may be sanctioned or expelled from the community at the discretion of the administrators. Harassment includes offensive verbal or written comments related to sex, gender identity or expression, sexual orientation, disability, physical appearance, age, body size, race, skill level, nationality, or religious beliefs, deliberate intimidation, threats, stalking, following, harassing photography or recording, sustained disruption of talks or other events, inappropriate physical contact, and unwelcome sexual attention. Sexual language and imagery is not appropriate for any communication channel. If a community member engages in harassing behavior, the administrators may take any action they deem appropriate, including warning the offender or expulsion from the community.
If you are being harassed, notice that someone else is being harassed, or have any other concerns, please contact an administrator immediately.
Guidelines:
Be nice
Please respect topics of each channel
Do not spam several channels with the same post. Post in relevant channel
No NSFW / sexually explicit content
Do not spam
Do not share irrelevant or harmful links
Respect others privacy
If you have questions, feedback, or revisions about this Code of Conduct please reach out to us.