My Video Projects
Welcome to the video content page
I spend a lot of my time brainstorming on how to reshape technical challenges into a solution via filmaking.
I combine my love for filmmaking, open source and technology to create a platform for teaching myself and others.

"Aim Huge" - 4X Mr Olympia, Jay Cutler
The aim is to provide a unique style of content like no other which will revolutionise the technical scene, by breaking away from long drawn out content.
The rule is to create short, concise and energetic "vlog-like" learning tutorials on certain topics, as well as unboxing or showcase of technology content.
We will review technology, open source and cloud solutions in a unique, high quality and authentic way.
"Content is king" - Bill Gates
The story in every video, is the most important aspect and will provide meaningful value to you, the audience.
I hope that with every view, the viewer takes something special & valuable from the experience.
These are some of the highlights from my channel:
From Zero to Kubernetes with Python
So you're a Python developer ? Want to dockerize your app and deploy it to Kubernetes ? Don't know where to start ? In this video I start from zero lines of Python code, and write an app, pop it into a container with Docker, and deploy it onto Kubernetes.
Running a Kubernetes Cluster inside Docker containers with Kind
The title says it all. I showcase very handy tool to spin up "throw-away" Kubernetes clusters inside docker containers.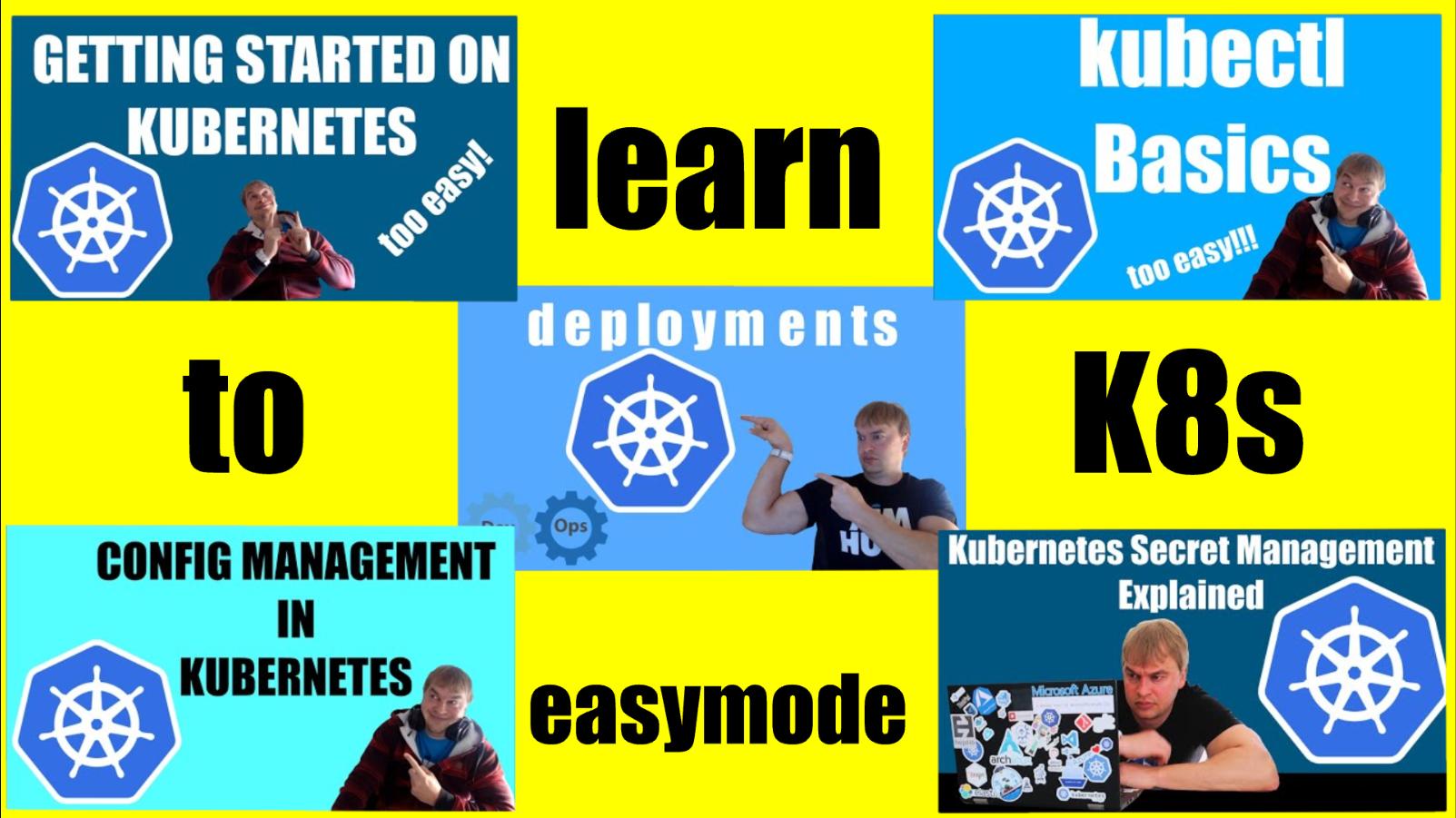 Kubernetes Learning | Getting started
Learn Kubernetes the easy way! From installation, concepts, deployments, networking, secrets & configurations and more
Start Tutorial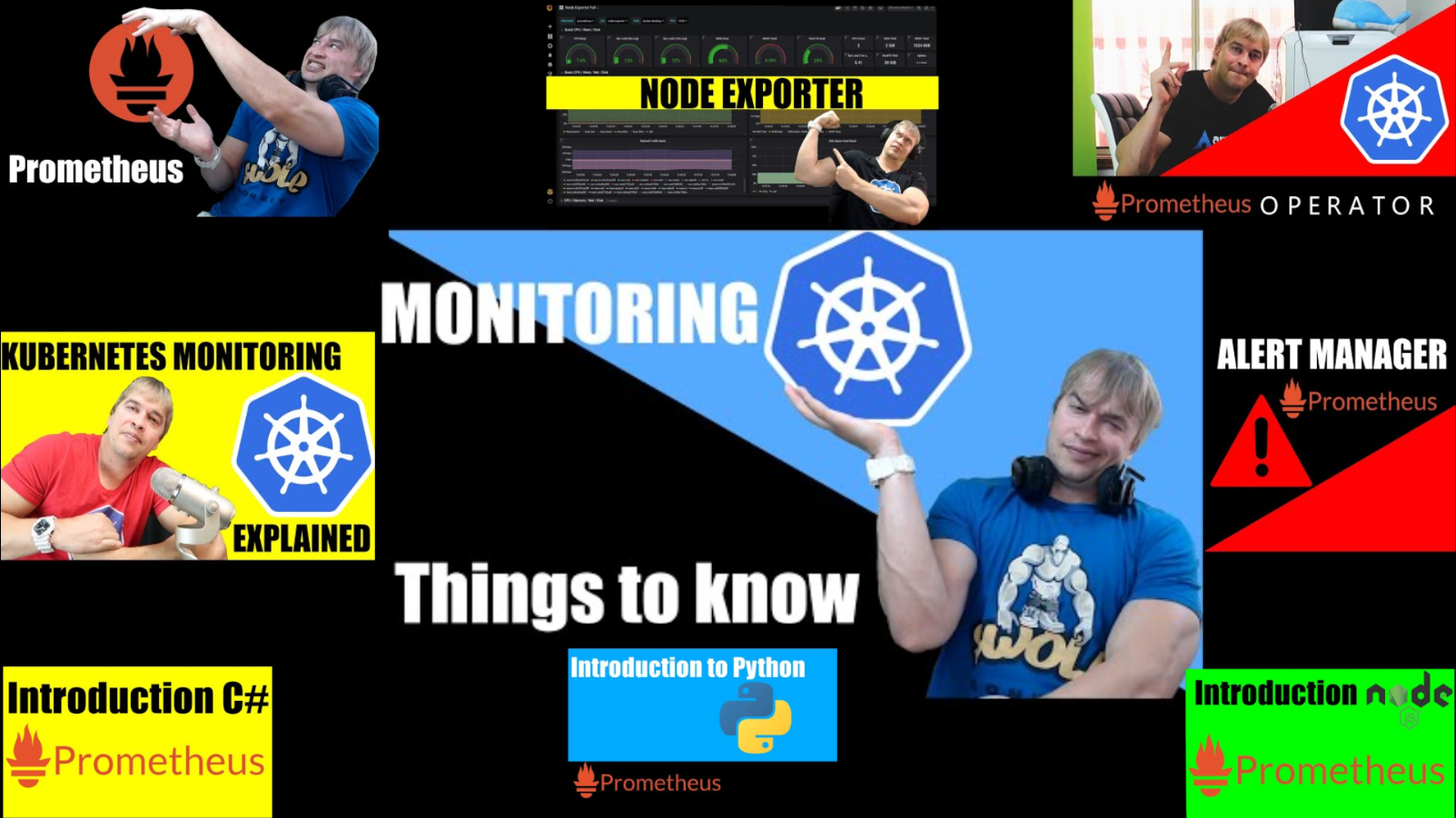 Kubernetes Learning | Monitoring
Learn how to monitor Kubernetes clusters. We'll go through all the components that make up a good monitoring solution.
Start Tutorial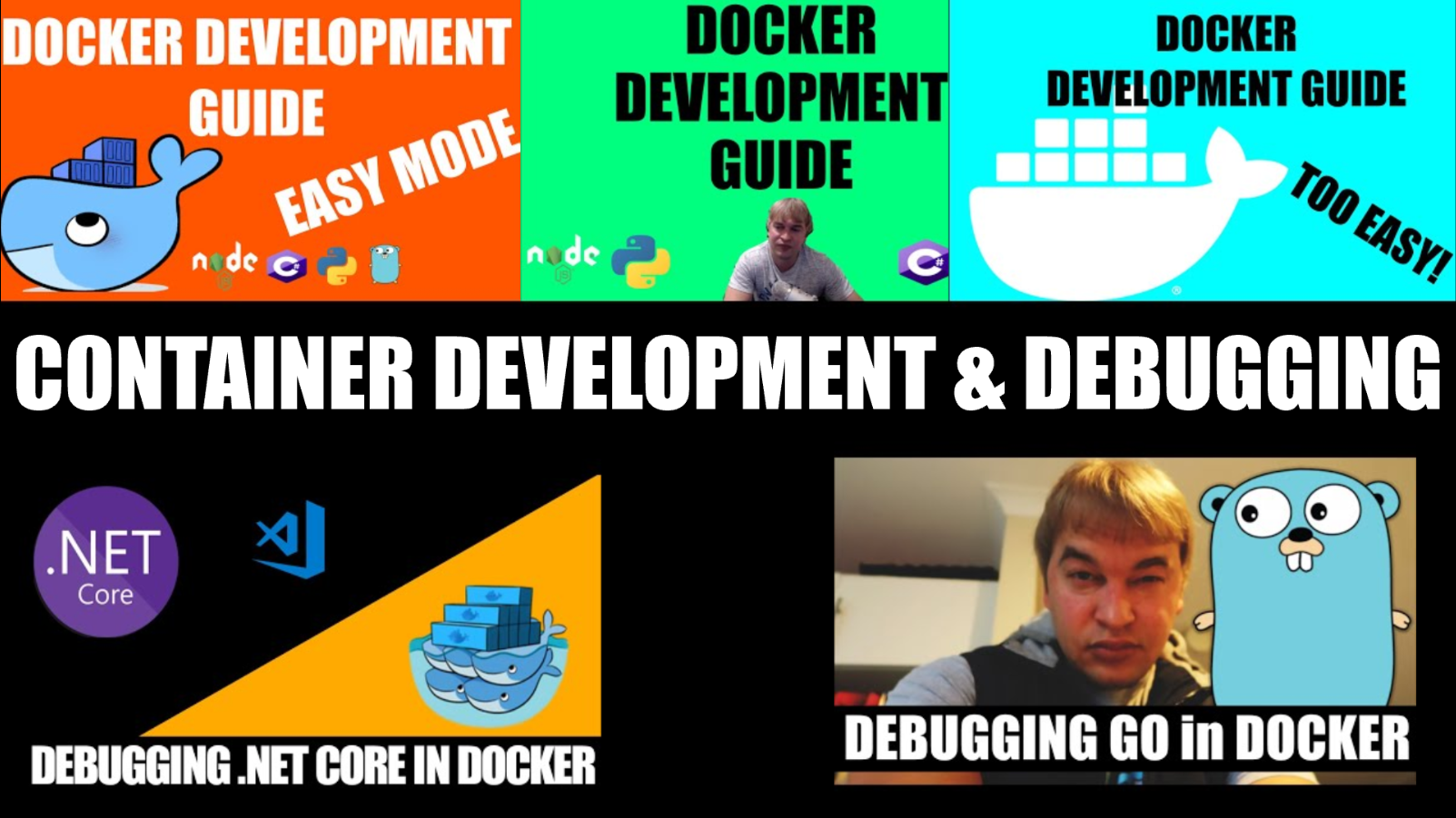 Docker Learning | Development Guide
Learn all the basic concepts around Docker development. How to use the strengths of Docker to create containerised immutable environments. Use Docker to compile your code and make your development environment work on any machine. We also take a look at debugging inside Docker containers.
Start Tutorial
Introduction to Jenkins on Kubernetes
Troubleshooting Kubernetes deployments
Monoliths to Microservices
Mallorca Software Crafters meetup where I talk about a journey from monolithic legacy applications to microservices running on docker and kubernetes
Performance & Scale: Billions of requests per day
Performance engineering talk about microservice container architectures at DDD Melb 2019.
Building a music finder algorithm #1
Finding and downloading free music is a pain! In this video we are finding a way to automate the near impossible
Music finder algorithm #2
We continue building out our components to download music.
Music finder algorithm #3
Let's build a fancy interface in Angular to use our system
---